Session 2: Making less lonely places: How do we make this happen?   
This was the second of our Research and Policy Forums on Loneliness and the Built Environment. You can catch up on our first session which focused on the research and evidence linking how we tackle loneliness through the built environment.
In this session, we heard from speakers and discussion panel members with extensive experience and expertise in bringing about change in housing and neighbourhood environments to encourage social connection and address loneliness.

Watch the full recording below:
Please note in terms of timings:
12:00 Nicola Bacon from Social Life
35:18 Natalie Turner from Centre for Ageing Better
59:18 Panel discussion involving Matt Parsonage (Clairon Futures) and Graham Marshall (Prosocial Space)
Details of speakers are below:
Nicola Bacon is co-founder of Social Life, a social enterprise specialising in research and community projects exploring how people are affected by changes in the built environment. Nicola talked about their work with residents, planners, architects, housing providers and local authorities to improve the social sustainability of communities. Their work involves use of neighbourhood-focused research, community participation design projects, social sustainability assessments, and training for architects and planners.
Natalie Turner is Deputy Director for Localities at the Centre for Ageing Better where her role is to help create more places where people can enjoy later life. Her team works through strategic partnerships with Greater Manchester, Leeds, and Lincolnshire, as well as providing support to the UK Network of Age-friendly Communities. She shared her knowledge of using national and local policy levers to establish more connected communities.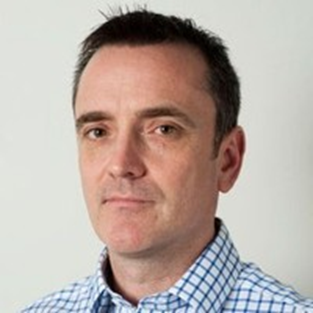 Matt Parsonage is Head of Communities at Clarion Futures (the Charitable Foundation of Clarion Housing Group, the UK's largest Housing Association). He is committed to bringing innovation, creativity and energy to the Housing Sector for the benefit of social housing residents from diverse communities. Matt joined a panel to discuss ideas about how to bring about changes to the built environment which address loneliness within policy and resource constraints.
Graham Marshall is an Urban Design expert and director of social enterprise, Prosocial Place which has a mission to refocus design policy and practice towards social wellbeing as the key outcome for any place. Graham developed the Prosocial Place action research programme with Professor Rhiannon Corcoran (University of Liverpool) via a formal knowledge exchange with the University. He has recently led work for the Department for Communities Ministerial Advisory Group for Architecture and the Built Environment for Northern Ireland to produce the 'Living High Streets' craft kit which details an inclusive approach to placemaking that serves everyone in a community.